For Prelims:
Major compositions of Dara Shikoh
Why in discussion?
Recently the Ministry of Culture constituted a seven-member panel of the Archaeological Survey of India-ASI to locate the tomb of the Mughal prince Dara Shikoh (1615–59). It is believed that Dara Shikoh was buried somewhere in the premises of Humayun's Tomb in Delhi, which is one of the approximately 140 tombs of the Mughal dynasty.
For this, the panel has been given three months time. This time can also be extended for three months if required. The panel will use architectural evidence of that time, written history and other information that can be used as evidence to obtain accurate information about the subject.
Introduction to Dara Shikoh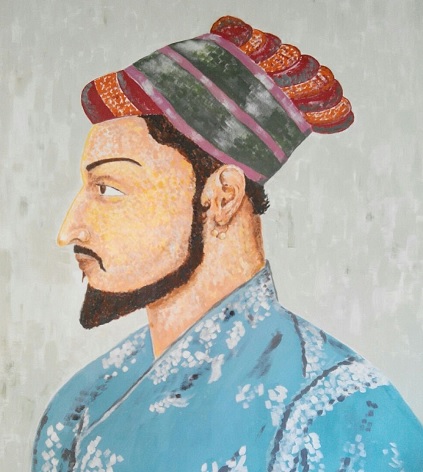 Dara Shikoh was the eldest son (lifetime 1615 AD to 1659 AD) of the Mughal Emperor Shah Jahan. Shah Jahan wanted to give him his kingship but in the struggle for succession he was assassinated by Aurangzeb, brother of Darashikoh. Dara Shikoh deeply studied the philosophy of Vedanta and Islam in the association of the best Sanskrit pundits, Jnanis and Sufi saints of his time, and wrote prolific literature on the similar ideology of these two philosophies in Persian and Sanskrit.
Dara Shikoh's legacy
Shikoh was killed in the war of succession against Aurangzeb. In history Dara Shikoh is described as a "liberal Muslim" who tried to find similarities between Hindu and Islamic traditions.
Some experts describe Dara Shikoh as "one of the greatest free thinkers of the time".
In Persian, his texts are – Saarinatul Auliya, Sakintul Auliya, Hasnatul Arfin (Biographies of Sufi Saints), Tariktul Haqiqat, Risal-e-Haknuma, Alme Nasut, Alame Malkut (exponent texts of Sufi philosophy), Sirr-e-Akbar (Upanishads) Translation of). He also translated Srimadbhagavadgita and Yogavasistha into Persian. 'Majm-ul-Bahrain' is his immortal work in Persian, in which he reveals the fundamental similarities between the concepts of Islam and Vedanta. Darashikoh also composed in Sanskrit under the name 'Samudrasangam' (Mazm-ul-Bahrain) . Dara Shikoh translated 52 Upanishads under the name 'Sirr-e-Akbar' .
Dara Shikoh and Aurangzeb
Some historians believe that if Dara Shikoh were to rule the Mughal throne instead of Aurangzeb, thousands of people killed in religious conflict could have been saved. Avik Chanda's book 'Dara Shikoh, The Man Who Wooded King' states that 'Dara Shikoh's personality was very versatile. He was a thinker, scholar, Sufi and a man with a deep sense of art. But at the same time he was an indifferent administrator and ineffective on the battlefield. While Shah Jahan kept Dara Shikoh away from military campaigns, Aurangzeb was given the command of a large military campaign at the age of 16.
Remains of Dara Shikoh
According to Shah Jahannama, Dara Shikoh was brought to Delhi after being defeated by Aurangzeb in chains. He was beheaded and sent to Shah Jahan at Agra Fort, while his torso was buried in the compound of Humayun's tomb.
However, there is no information about where exactly Dara Shikoh was buried. As of now, it is known that there is a small tomb in the compound of Humayun's tomb, which is said to be Dara's tomb. It is in the western part of Humayun's Tomb. People living in this area have been hearing this from generation to generation and some senior officials of the archeology department also believe the same, but apart from this there is no other evidence in this subject.
According to historians, until 1857 all members of the Mughal family were buried in the same complex, with European historians as well as Persians pointing to the fact that Dara Shikoh was actually buried in Humayun's tomb.
ASI problem and the way forward
The biggest problem of ASI is that there is no name mentioned on the tombs present in this complex. According to one member of the panel, "Shah Jahannama, compiled by Muhammad Saleh Kamboh, has told in at least two pages about the last days of Dara Shikoh how he was brutally murdered and then buried somewhere on campus. " Although there is still doubt about how to get authentic evidence in this subject, certainly the panel will do the necessary research, research and study in this context so that any authentic results can be reached.